Adding HTML (embed) codes with Page Builder 2.0 is really easy. This is most commonly used for adding 3rd party apps to your website. Things like google calendar, bible quote of the day or bible search apps.
Turn on Page Builder 2.0. Then click on add content at the top right side (if you don't already see the add content menu on the right).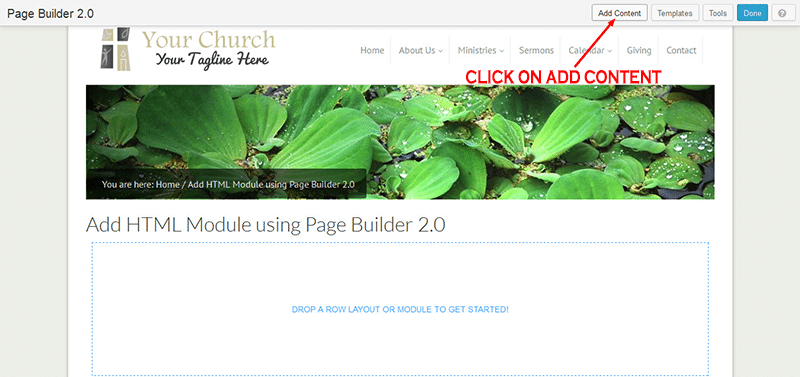 Click to open the Basic Modules section, then drag and drop the HTML Module to the page.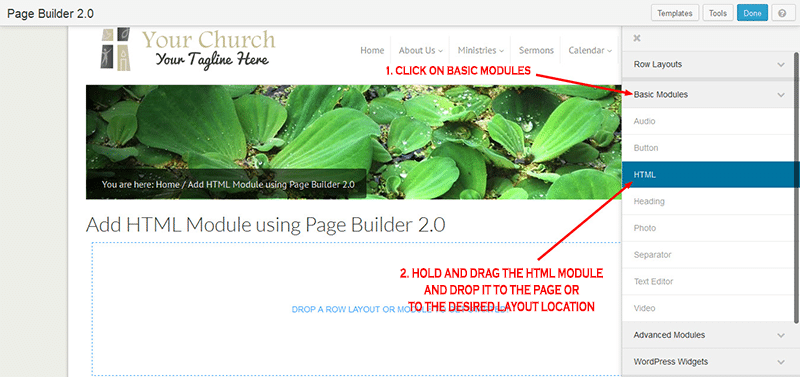 An HTML settings, where you put your HTML codes, will pop up.
For the first example we'll add a bible search from Biblegateway.com.
We copy the code from Biblegateway.com and paste it in the HTML Module.
Here's an example of embedding google calendar using Page Builder 2.0 HTML Module.
First you'll need to make your calendar public: How-to
Next you'll need to get the calendar embed code: How-to
Paste the HTML code on your page using the HTML Module.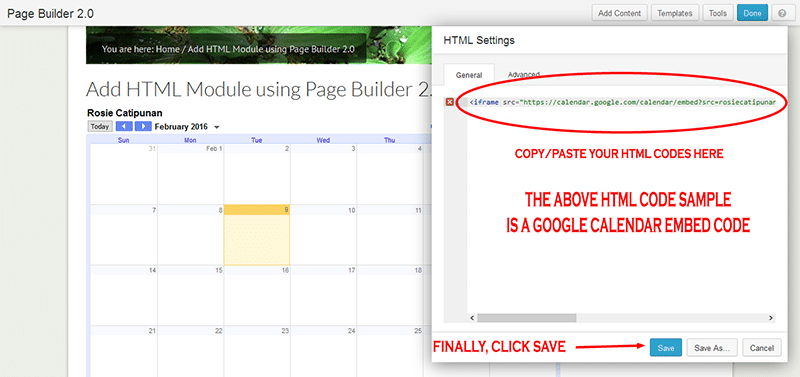 If you finish making changes on your page, click Done on the top right side and click Publish Changes to save the changes.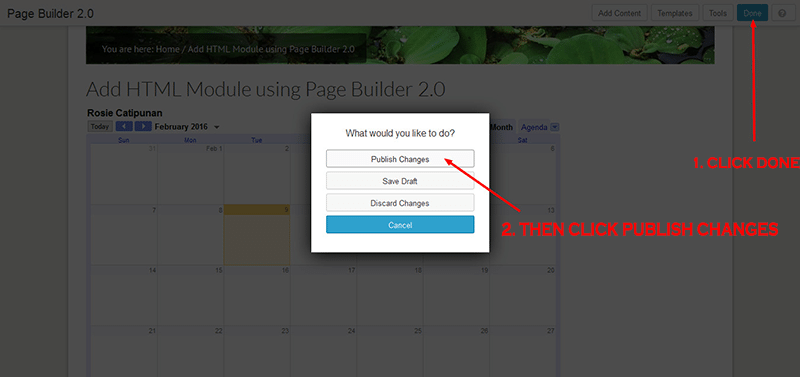 And that's it! If you have any questions contact support we'd be happy to help.