Activate the page builder.

Put your mouse on anything in the column and click the edit column icon (4th from the left)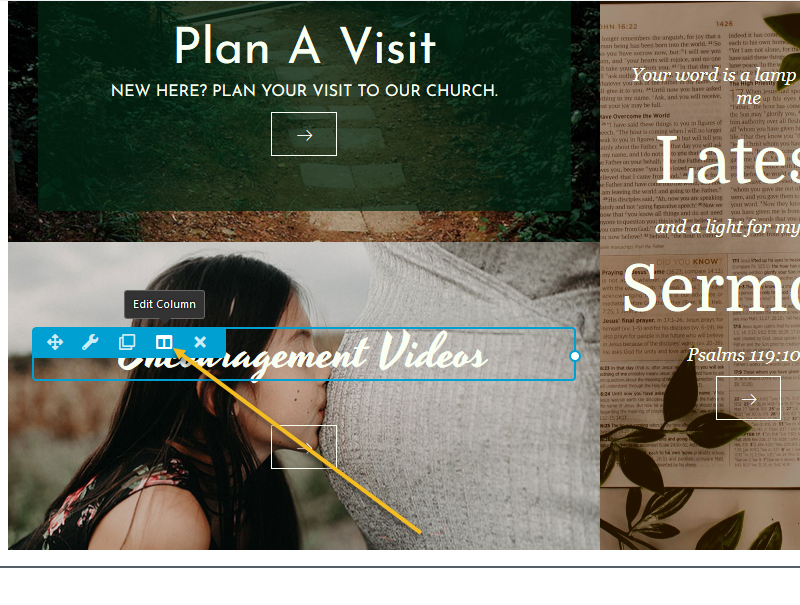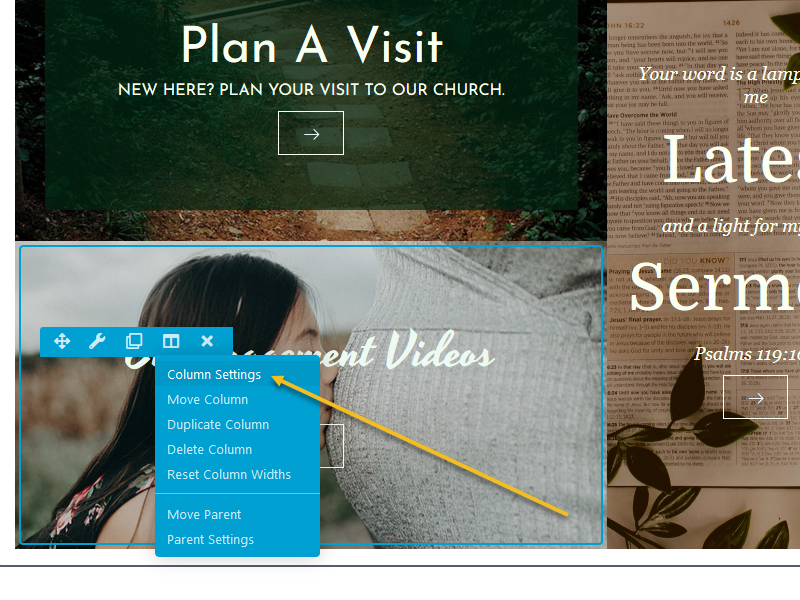 Scroll down looking for the background options.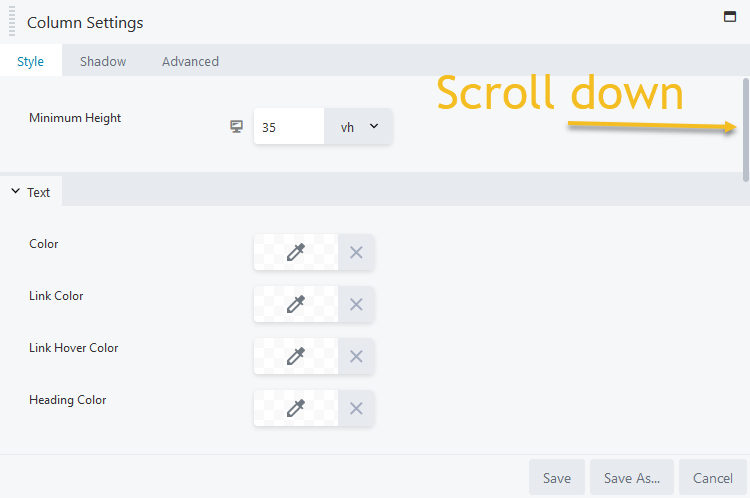 Click remove to remove the current background image.
Click select photo to select the new background image.
Then save done and publish and it's done.