This feature is activated when your site goes live.
Your ChurchDev account includes email. This allows you to create email addresses like pastor@yourRealdomain.com. To create a new address first login to the client area at
https://www.churchdev.com/client
.

Login with your billing email address. If needed you can use the lost password link to reset your password.
Go to services > my services or click the green services box.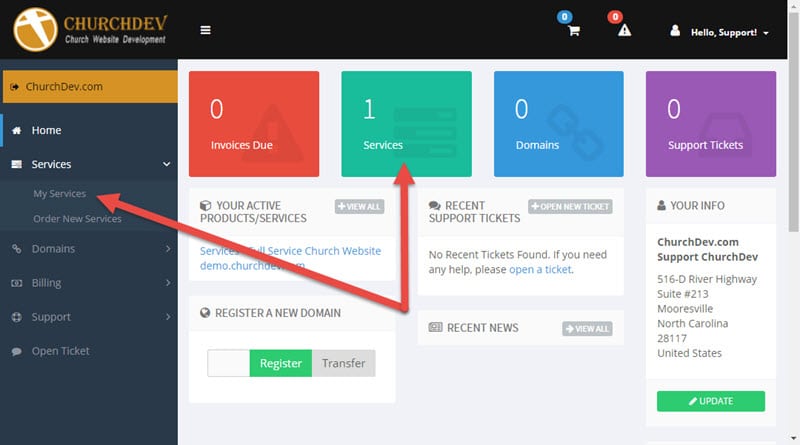 Click manage product.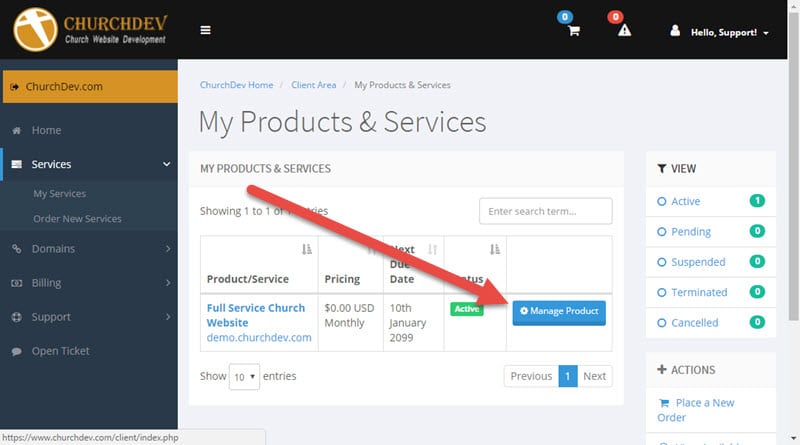 You will see the email options at the bottom of the page. Click the email accounts. Note the email program settings are on this page. That gives all the information needed to add your email address to any email program for example outlook, windows mail, mac mail, iPhone etc.
Now just type in the email address you wish to create. Then you can either type in a password or click the generate password button to create a password. If you type in your own password it's very important that you use a good secure password. The last thing you want is some spammer sending out 10 thousand emails from pastor @church.com. Please use good secure passwords. Note quote is the space limit for the email address. We recommend setting the quote limit to 100.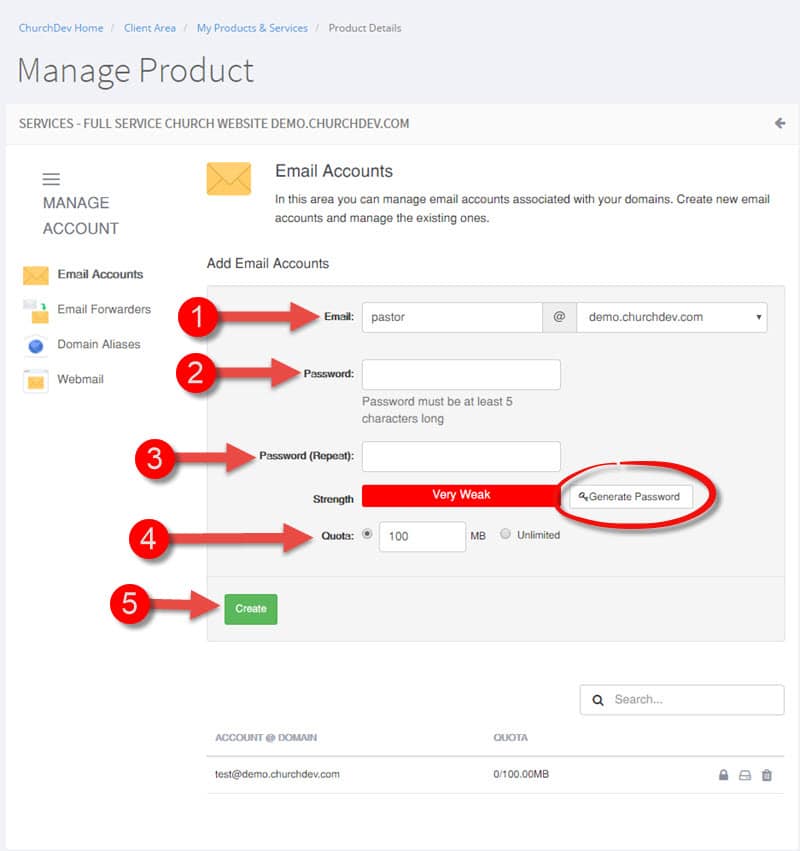 Now you should get a message telling you the account was created and you'll see the account listed at the bottom of the page. You will also see options to change the email address's password and delete the address.