1. Click live video on a facebook post

2. Under go live click create new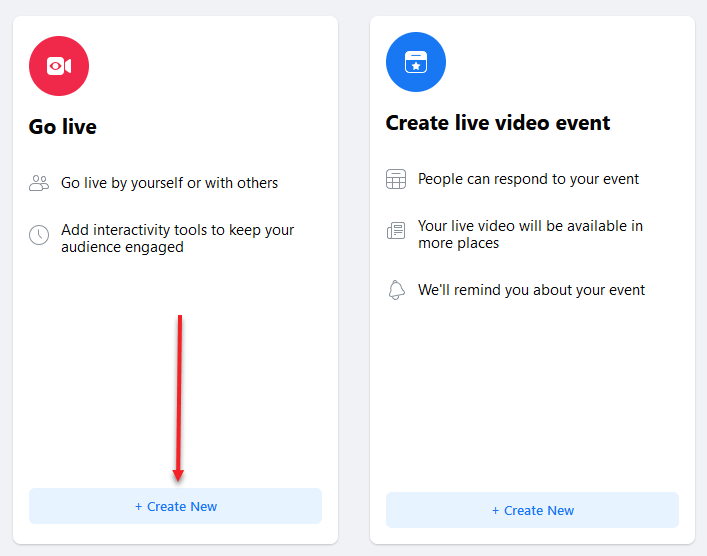 3. Make sure the key is selected at the top. Open Advanced settings and click the persistent stream key option so you don't have to update it every time you stream. Copy the stream key and server URL.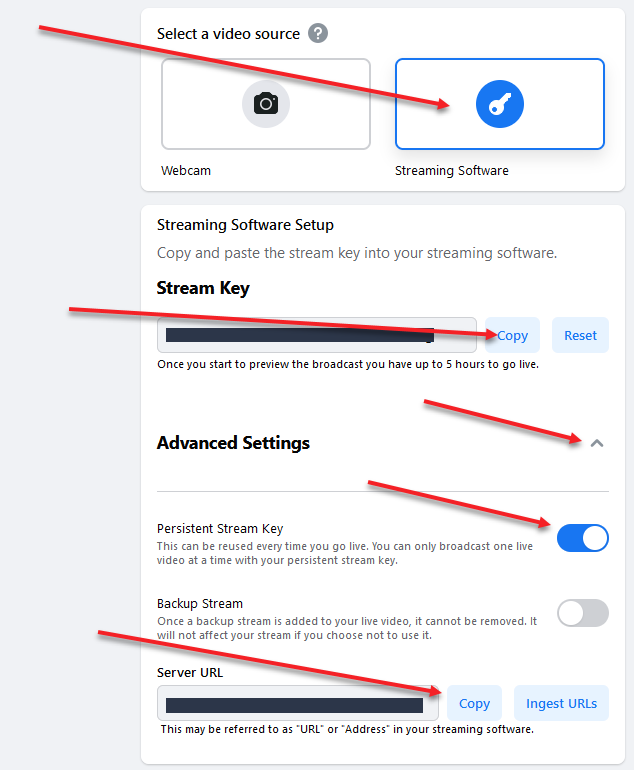 4. In the admin area of your site go to sermons > live streaming. Paste in the URL and stream key from facebook then click add restream.

5. You should now see it under Restreams. If you ever need to remove it click the trash can icon.