Find the video on facebook. Look for the three dots "..." it could be at the top right or it's sometimes below the video to the right. Click that then click embed.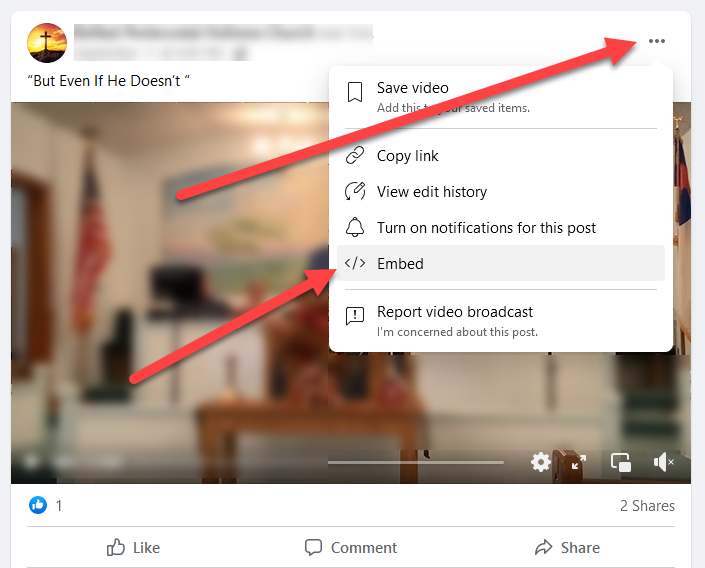 A popup will open click the copy code button.
Add a new sermon or edit the sermon if you're adding this video to an existing sermon. On the video tab select embed code then in the embed code box paste in the embed code you copied from facebook.
Click publish and it's done.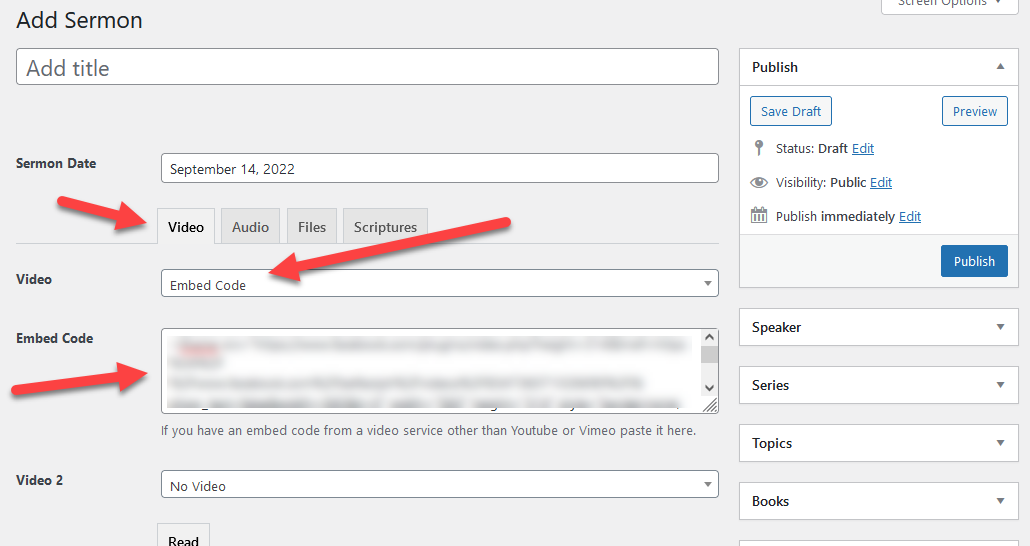 With facebook you'll get this error sometimes. Basically they are telling you you can't embed this video because they think there is something copyrighted in the video. Most likely it's music but we don't know for sure. If you get this you will not be able to add the video. If you have a copy of the video you can upload it to youtube and add it from there.