This feature is activated when your site goes live.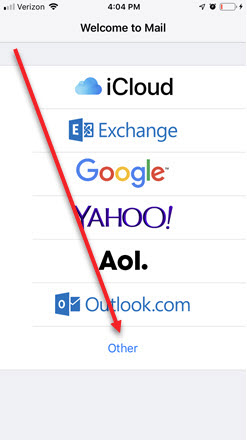 Put in your name, full email address, the password set when the address was created and any description you like.
Touch next when done.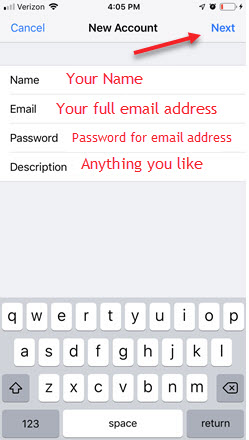 NOTE: User and password for outgoing mail server is not optional. You will not be able to send mail if you do not enter the username and password for the outgoing mail server.
The settings for incoming out outgoing server are exactly the same and everything is required. For host name put in:
mail.yourRealdomain.com
The username is your full email address and the password is the password set for that email address when it was created.
When finished touch next.