The sermon system has a few options that effect all sermons. Here we'll take a look at the options. To get started login to the admin area and click options at the very bottom of the page.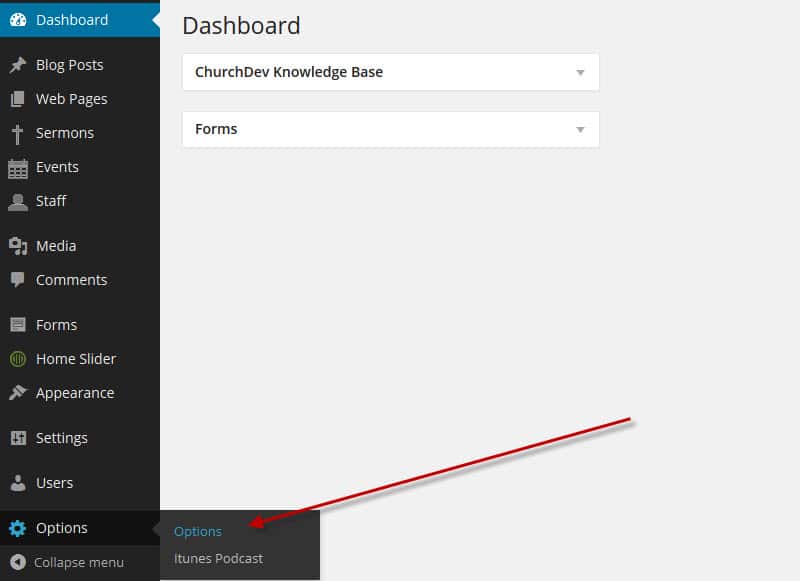 The first option is the default media option. When someone clicks the sermon's title or image what media should show by default? You'll see this same option when adding or editing a sermon. If it's set to default for a particular sermon the selection you make here will control the default media.

By default only one media type shows at a time on a single sermon's page. So if you select audio you'll see the audio player and nothing else. Selecting this check box makes the text version of the sermon show below all media types. So if you select audio you'll see the audio player then under that you'll see the text version of the sermon.

This adds a "Filter By" bar to the top of the sermons page. This allows people to select different categories (series, speaker, topic, book). When a selection is made the page will refresh showing only sermons in that category. The drop down will only show on categories with at least one term. So if you don't use the topics category for example it will not show on the filter by bar.


Check this option to add a sidebar to all sermon pages. By default this sidebar has a sermon specific search and a listing of all sermon categories. You can add/remove widgets to this sidebar at appearance > widgets you will see the sermon sidebar there with all of the default widgets.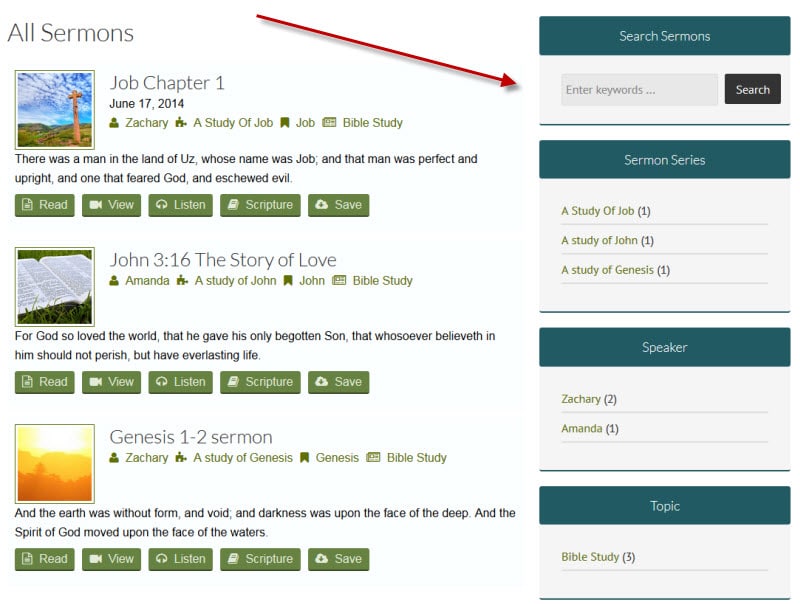 This is the default sermon featured image. The featured image is the image that shows to the left of the sermon title. This image shows if the featured image for a particular sermon is not set.

This is the default sermon header image. I'll show on every sermon page that doesn't have it's own header image set.

Anytime you make changes on the options page be sure to click save changes in the upper left. If you leave this page before saving changes your changes will not take effect.