This feature is activated when your site goes live.
Your ChurchDev account includes email forwarding. This allows you to create email addresses like pastor@yourRealdomain.com and have it forward the mail to a different email address. So if for example you use a gmail address you could forward your mail to that address. To create a new email forward or manage an existing email forward first
login to the client area
.

Login with your billing email address. If needed you can use the lost password link to reset your password.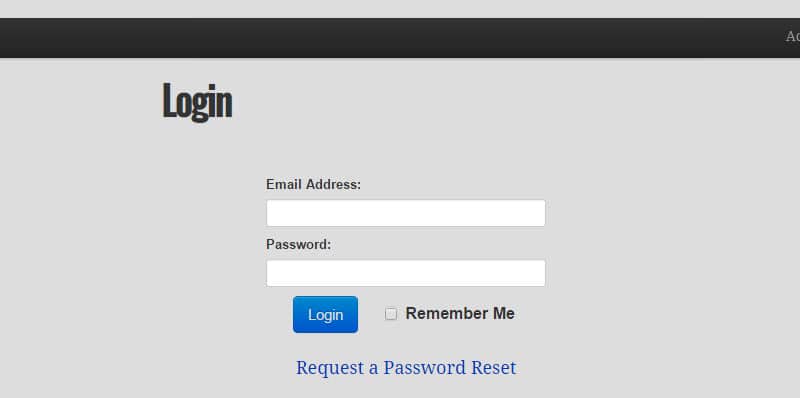 Go to services > my services or click the green services box.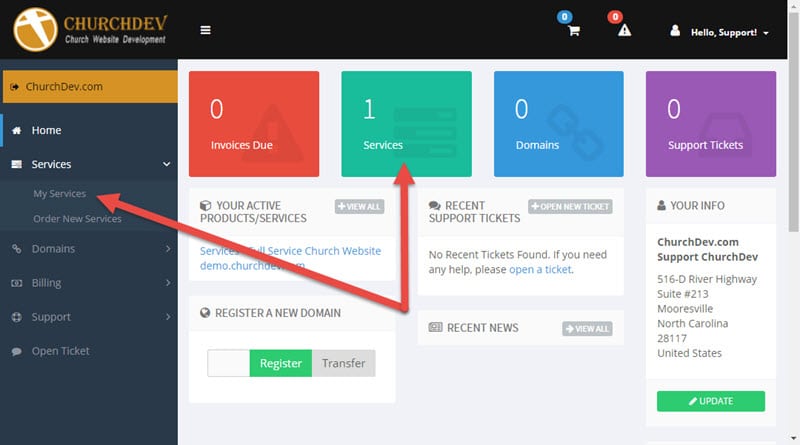 Click Manage Product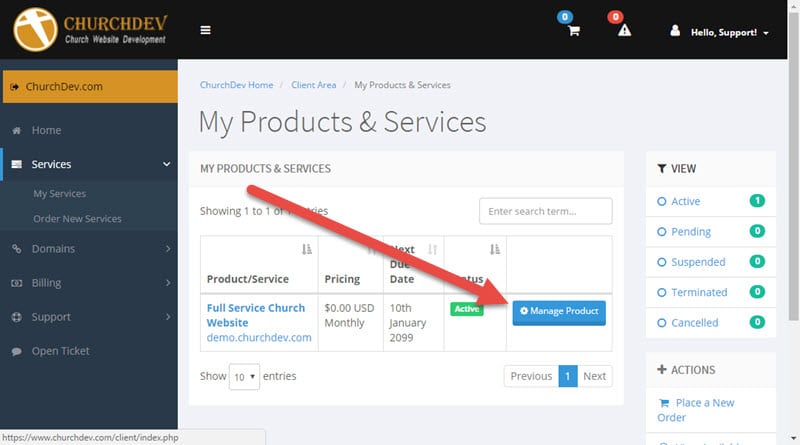 You will see the email options at the bottom of the page. Click the email forwards button.
Now just type in the address you want to forward and the address you want to forward it to. You also have the option to discard the email sent to that address. This is useful if you for any reason stop using an address. You can have any email sent to that address bounce with an error so the sender knows that address is no longer valid.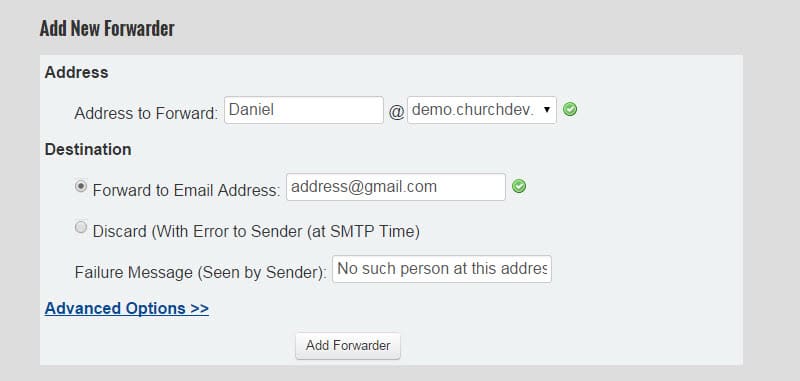 Now you should get a message telling you the forward was created and you'll see the forward listed at the bottom of the page. You will also see an option to delete the forward.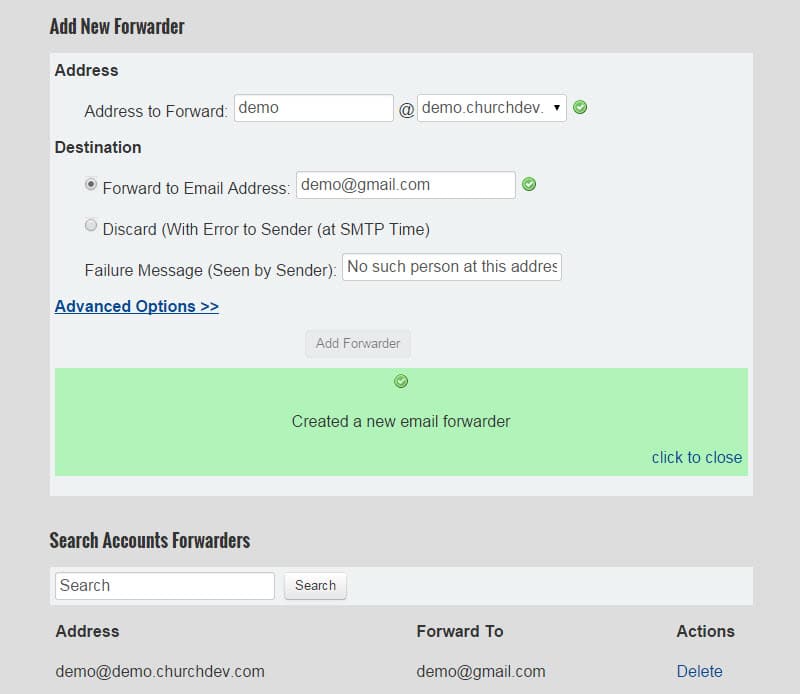 Keep in mind if you have a forward and a email account for the same address one copy of the email will go to the email account and one will be forwarded.
Spam as you know is a huge problem. One thing I like to do with forwards is create a throwaway forward that forwards to my real address. Then when I'm online and I have to put in an email address I put in my throwaway forward. When that address finds it's way on to too many spammers lists I set that forward to discard and create a new throwaway address. This protects my real email address. Only people I know and businesses I trust get my real address. Keeping your email address out of the hands of spammers is the #1 way to fight spam.
On the subject of spam all ChurchDev websites include a system to mask email addresses posted on your website. This keeps email harvesters (spammers) from collecting email addresses from your website. But it doesn't effect people who need to email you from clicking the email address like normal.