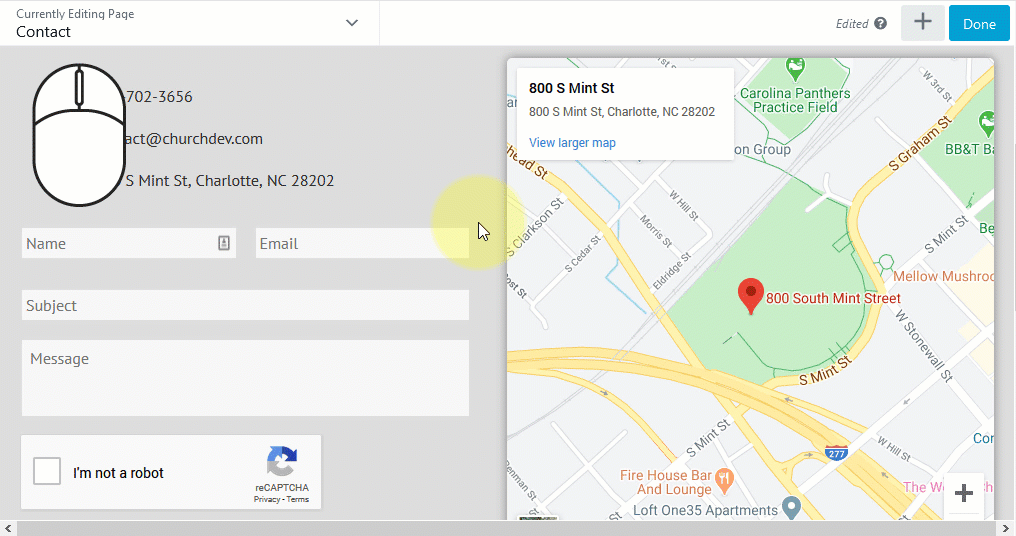 To add a new text editor module to a page:
1. Go to the page you want to add the text to.
2. Click page builder 2.0 at the very top of the page to activate the page builder.
3. At the top left you'll see a +. Click that and a tab will open showing all sorts of things you can add to the page.
4. Look for "Text Editor". Click and drag it onto the page (click and hold your mouse button down to drag it. Release your mouse button to drop it.) as you move it around the page you'll see a blue box that shows where the text will be placed if dropped at that time. When that blue box is where you want it release your mouse button to drop it.
The settings will open for the text editor. You can type in the text you want on the button.
When you're done save the text editor then at the top right click done then publish.
Single space/double space
To get a single space hold shift and hit enter.
Enter = Double space
Shift + Enter = Single space
Pasting from word or a different webpage
In some cases when you copy text HTML code that you don't see gets copied as well. If you then paste the text into the text editor on the visual tab the HTML code will get pasted in with it and you'll never see it. That HTML code could do things like set the font size of the text. So when you try to change the font size to match the rest of your site it will not work as expected. It could also be other things like set font color etc.
To fix this before you paste the text click the text tab at the top right of the text editor. Then paste in the text. That will strip out all the HTML code. Then click the visual tab again and edit the text as needed.