1. Click go live and when you get to the stream page click the live stream icon at the top left. The copy the stream URL and and key.
You'll also want to enter title. That's the title that will show on all of your live streams.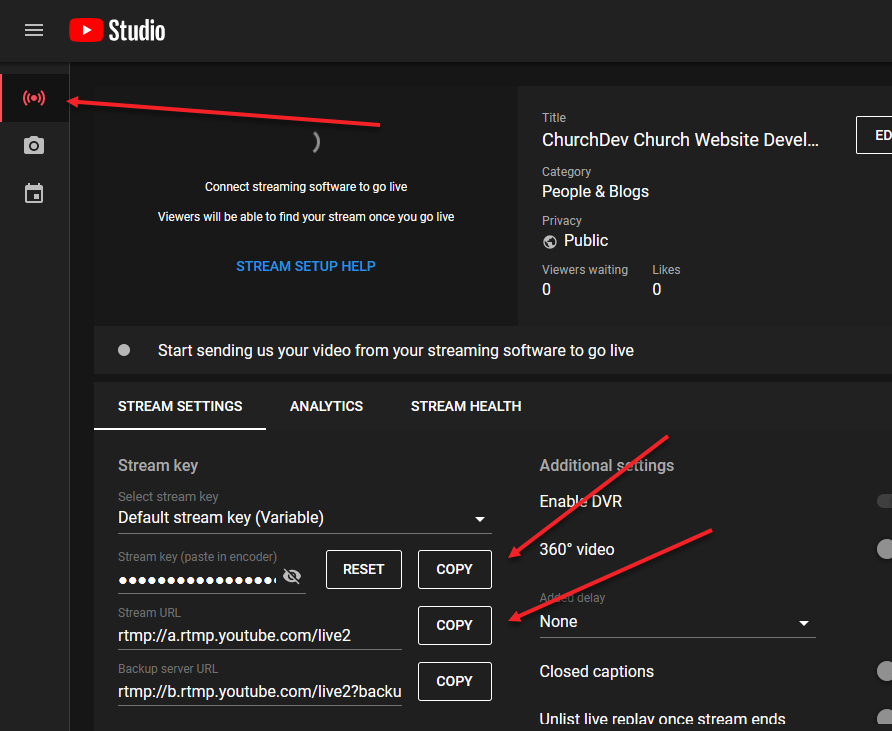 2. In the admin area of your site go to sermons > live streaming. Paste in the URL and stream key from youtube then click add restream.

3. You should now see it under Restreams. If you ever need to remove it click the trash can icon.